Take a tour with me from Prague to Kutna Hora and discover the history of the Bone Church – Sedlec Ossuary, gothic beauty St. Barbara Cathedral and the Kutna Hora Old Town that used to be the jewel and treasury of Bohemia. Wealth from its silver mines elevated the Czech Kingdom on the pedestal of fame and power in medieval Europe. Today, the original atmosphere breathes from every single street, from every house and church. They all represent pieces of history, which put together create an extraordinary picture of the past. In 1992, it was added to the UNESCO list of cultural and natural heritage.
Tour duration
6 hours ( incl. transport & 1 hour lunch break)
Private transfer
1 hour drive east of Prague (50 miles)
Tour guide rate
220 EUR guiding & assistance (max. 6 persons); larger groups quote on request
12 EUR per person entry fee to St.Barbara Cathedral
12 EUR per person entry fee to Bone Chapel (Ossuaary ) & Cathedral in Sedlec
Kutna Hora tour itinerary
Kutna Hora Bone Chapel (Sedlec Ossuary)Cathedral in SedlecCistercian MonasterySaint Barbara CathedralJesuit CollegeChurch of Saint JamesItalian Court (former Royal Mint of Bohemian Kingdom)Stone FountainStone HousePlague ColumnKutna Hora Old Square
Kutna Hora tour photo gallery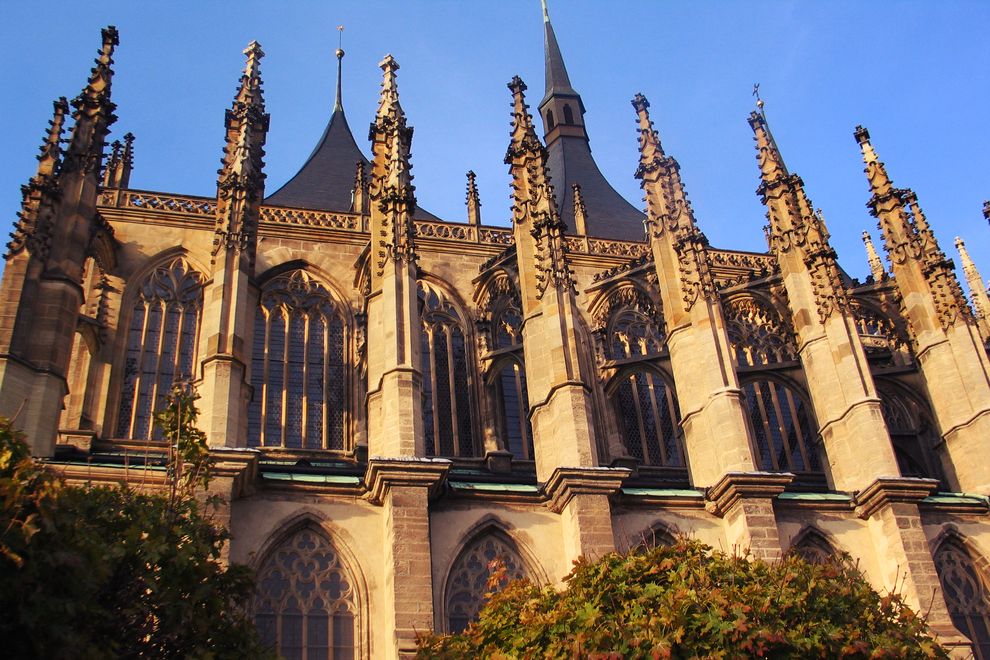 Kutna Hora Bone Church – Sedlec Ossuary (video)
Terms & conditions
The listed rates for guided tours include VAT and all charges, and apply to private tours in English (other languages available on request) for up to 6 people. For larger groups, please inquire.
Entry fees and public transportation, if needed, are charged per person.
Payment for private tours and other services can be made in cash (major currencies accepted) after the tour, or via bank wire prior to the tour.
Private transportation, food and and drinks are not included but can be arranged upon request.