TOP PRIVATE TOURS BY LOCAL GUIDE
Prague – Bohemia
Czech Republic
Take a private local tour with me and discover top attractions of Prague, best places to see in Czech Republic, hidden gems and fascinating off beat spots of Bohemia full of authentic atmosphere you would never find on your own or with a regular group tour
Prague private local guide
My name is Martin Svasek, I am self employed certified private local tour guide from Prague – Czech Republic.
Little bit more about me
I was born in Prague in former communist Czechoslovakia and spent here almost all my life. I am currently 45 years old but feel 30 most of the time. I live on the outskirts of Prague with my wife Katka and three kids Oskar 16, Emma 9 & Laura 4. Everyday I commute 45 minutes to Prague by a train where I usually read and think about a next tour. I love my tour guide job and would like to do it as long as possible. I am honest and have good sense of humour, sometimes dark:).
What's on my tours & walks
Most of all I show my clients around the beauties and hidden gems of my hometown Prague. I also guide people in other famous UNESCO sites and top places of Czech Republic incl. Cesky Krumlov, Kutna Hora, Terezin. On my tours I combine my passion for history, architecture, life & humor.
Tourist services I provide
I am able to drive & guide travelers in whole Central European region incl. Austria (Vienna), Germany (Dresden, Berlin), Slovakia (Bratislava), Hungary (Budapest). I can completely arrange and take care of multi-day itineraries.
I will take care of you
I can take care of all sorts of travelers, individuals, couples, families with, seniors, all age groups, small groups, student groups, religious groups, disabled travelers, people with special needs – health & food issues etc.
Book my private tour
If you are looking for a private tour in Prague, Czech Republic, Bohemia, with passionate knowledgeable local guide with good sense of humor who can tell you a lot about Czech and Central European history, architecture, art but also about famous Czech street food, our beer culture, ice hockey:) or life in communism with personal stories please look no further and contact.
Cellphone: +420 608 261 237
Email: info@svasek.eu
My best Prague local private tours
Best of Prague tour – city highlights
Discover what makes the Czech capital city Prague so magical and must see place for millions of travelers from around the world. It is a very relaxed half day walking tour of Prague. This kind of tour is ideal for all travelers who have never been to Prague before and want to see the highlights. We will explore the most beautiful city quarters and historical sights in a relatively short time and easy way.
3.5 hours (mainly walking, 30 minutes by public transport, 30 minute break
flexible route
breaks upon request
---
Anti-Communist Tour – Velvet Revolution 1989 In Prague
Discover with me the dark past of communist dictatorship full of lies, fear, paranoia, violence, suffering & spying in Czech Republic and Prague 1948-1989 behind the Iron Curtain of Cold War. On this 4hour tour I will take you for a walk around the sites and places connected with our 20th century history during communist rule.
4 hours (mainly walking, 30 minutes by public transport)
---
Prague Greatest Viewpoints – photo tour
All the best viewpoints of Prague combined with a walk through the most beautiful parts of the city
4 hours (mainly walking, 30 minutes by public transport)
---
Prague by night tour
Famous Prague sites from a night perspective
4 hours (mainly walking, 30 minutes by public transport)
---
Prague Aerial View
---
Radio Prague Podcast
Find out what's happening in Prague and Czech Republic from the latest episode of Radio Prague
---
TRAVEL POSTS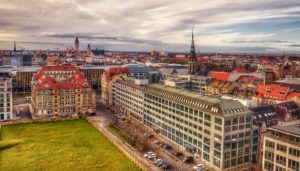 German town #Leipzig, 3 hour drive north-west of #Prague, former industrial city of the German Democratic Republic (GDR) played a crucial role in the collapse of #communism in #Eastern Europe. In October 1989 huge public prayer for peace at St. Nicholas Church triggered protests on a massive scale against the…
Virtual tour of one of #Prague highlights the #Old#Town square inlc. #Old #Town hall. | facebook.com/pragueguidetour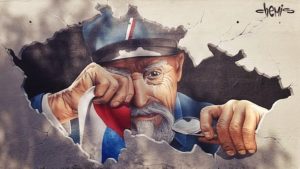 Two great #Czech graffiti of 2018 related to 100th year anniversary of #Czech independence. Tomas #Masaryk the first president of independent #Czechoslovakia 1918-1935 crying over the current political situation in #Czech republic. His son Jan #Masaryk as he looked shortly before his mysterious "suicide" few days after a communist coup in #Czechoslovakia.